Alan Sheppard Constructions
Open 
Saturday and Sunday 1:00pm-5:00pm, or by appointment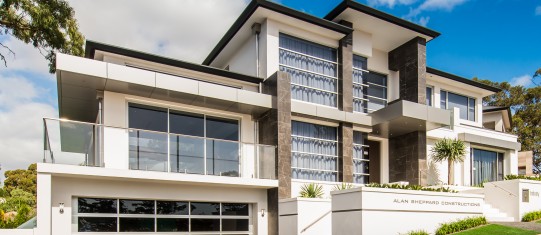 A Tradition of Trust.  Let us custom design and construct your dream home.
With award winning custom home builder Alan Sheppard Constructions the possibilities are endless…
Our stunning Infinity Display home showcases the latest in design innovation and the highest quality construction techniques. The floor plan is easily modified to suit your individual requirements. Come and visit Infinity, on display at 7 Dawbiney Avenue Craigburn Farm.
Why build with Alan Sheppard Constructions?
When you build with Alan Sheppard Constructions, you are dealing arguably with South Australia's most experienced builder and a trusted name. When you make the decision to build rather than buy, you expect a home as an extension of your personality, lifestyle and aspirations.
We know how important it is to take the time to get to know you, so we tailor the function and feel of your home to reflect who you are. We then bring more than 40 years of experience into play so that your home builds on our enduring reputation for quality architecture and finishes.
Infinity
CONTACT
7 Dawbiney Avenue, Craigburn Farm, Blackwood Park
Helen Sotirchos, Sales Manager
P 8338 7100
M 0407 600 678