Medallion Homes
Open Monday and Wednesday 1:00pm-4.30pm, Saturday and Sunday 1:00pm-5:00pm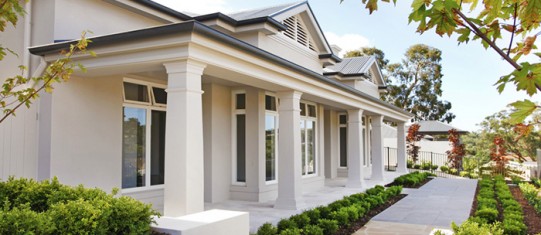 During the past two decades, we have forged an unrivalled reputation in South Australia for designing and building unique, high quality homes. We understand that our clients are not only looking for a thoughtful mix of innovative design, precision construction and attention to detail; they are also looking for a higher level of customer service and personal involvement.
At Medallion Homes, we are driven to provide you with excellence throughout the entire building process. As well as obtaining a tailored new home that is the pinnacle of design, construction and detail, our clients also enjoy what is equally important – a pleasurable building experience.
The journey starts from the moment we talk to you, because we know, most of all, that everyone is unique. So whatever your individual needs are we can create a solution for you, from intimate home theatres for the movie buff, to a special spot for your favourite art piece or a cellar for your wine collection.
From our design team, project managers and building supervisors through to our exceptional team of tradespeople, their commitment to your personal service, together with their expertise, knowledge and reputation, will enable you to relax and enjoy the journey of building your new home with us.
Just like the harmony and balance of our homes, we are confident you will be delighted with your experience.
Pavilion
The Pavilion has been designed to re-create the grandeur of residences of yesteryear, with a stunning contemporary twist throughout. Tall ceilings, feature columns and volumes of space create an impressive home. The Pavilion can be easily customised to suit a variety of allotment sizes. Pavilion is on display at Blackwood Park, Dawbiney Close,Craigburn Farm.
Coolum
The Coolum embraces all the architectural style of contemporary home design. Bold use of form and material has created a striking modern home at ease in any environment. The floor plan provides spaces that flow, with abundant light and excellent functionality. The Coolum is on display at Blackwood Park, Shelter Row, Craigburn Farm.
Contact
P 08 8338 2325