Scott Salisbury Homes
Open Monday, Wednesday, Saturday and Sunday 1:00pm-5:00pm. Inspections may now be by appointment only, so please contact the Builder on the details below for more information.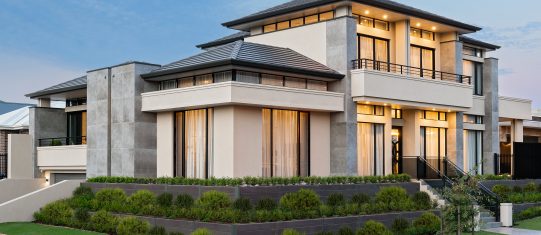 Scott Salisbury Homes is South Australia's most awarded custom home builder, with a reputation built on a passion for delivering promises. With outstanding customer service, unparalleled attention to detail, and the security of almost 30 years of helping South Australian's live their dream.
Scott Salisbury Homes specialises in custom built homes, renovations and additions, as well as house and land packages to suit you and your lifestyle. The company has built over 2000 residential buildings over the 20 years and achieved over 15 years of award winning homes.
If you are looking to build a new home – from traditional to contemporary, from the seafront to the hills, Scott Salisbury Homes looks at every new customer as an opportunity to create something different, unique and exclusive. Or you can also choose from one of their award winning designs. They have hundreds of home options to choose from!
Renovation or addition – do you love your neighbourhood but feel you have outgrown your home? Add an extension, update your space to suit your lifestyle and increase the value of your home – all without moving! Whatever your needs may be, Scott Salisbury Homes can help design your dream home from initial design right through to completion.
Ready to get the ball rolling, but not sure where to start? Need inspiration for your new home or renovation? Scott Salisbury Homes is a haven for those looking to build or renovate – the choices are endless.
Design the right plans to suit your site, taste & budget by working intimately with our award winning designers.
Manhattan
Sorrento
Aspen
CONTACT
www.scottsalisburyhomes.com.au