Courtyard Allotments a Feature of 9th Meridian
Spring 2020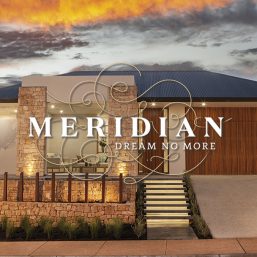 One of the final land releases in Blackwood Park will feature highly sought-after gently sloping allotments to suit a variety of building options.
Adelaide Development Company CEO, Chris Darby, says the latest release offers a different product to recent releases.
"We've moved from very large allotments on contoured land to traditional, courtyard allotments in one of the more gently sloping areas within Blackwood Park," Mr Darby says.
"It has been a while since we've offered this kind of product to buyers and we're aware of quite a bit of pent- up demand for these parcels.
"This land release is well-positioned in the heart of the Meridian, with easy access to the wonderful Treetop Park to the south, the X-Terrain Park and Oak Tree Adventure Playground to the north and the extensive Craigburn Farm trails network to the west."
Mr Darby says this is one of the very last opportunities to buy gently sloping allotments in Blackwood Park.
"We're close to the final land releases in the estate, and I think that's why we're seeing a notable uptick in buyer interest and sales," he says.
"I encourage anyone who harbours dreams of building in Blackwood Park to go to our website and register so they don't miss out on the most up-to-date information on existing and upcoming land releases."
For more information on land availability, please contact Robert Coulls from Connekt Urban Projects on (08) 8203 1288 or 0407 205 522.